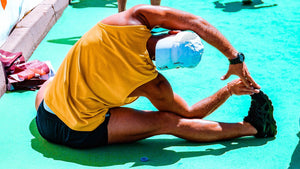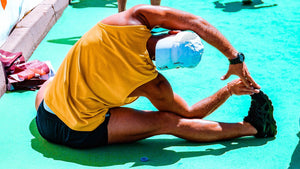 recover faster and go further with MISMO MSM and Magnesium
mismo msm
Great product, well worth the purchase. Been using it for quite a few years now.
I can't recommend Mismo MSM enough. I first purchased it to help grow my hair and nails, which are growing at a rapid rate, but I have also noticed that some minor pain I used to have in both my knees is now completely gone. I won't go without my daily MSM now.
Love this for when I travel
Use this daily & my body knows it if I don't. Also stronger nails & healthier skin & hair
Can't wait to start using this bundle together. I already use the msm now to use them all
Relief and support for runners
MSM offers many benefits to provide joint support, increased healing, and better endurance.
MAGNESIUM CHLORIDE - THE TRANSDERMAL MAGNESIUM
There are many different types of Magnesium that you can take either orally as a capsule or use on your body in the form of magnesium oil.
★★★★★

Within a week of starting using msm all my nigley arthritis pain in my hip had supsided and I was able to start sleeping through the night again…and get me through until I get my new hip..I can't recommend this product enough to anyone that is suffering from arthritis. Can't forget to mention the good skin and hair that comes along with this product 😊

Tarin W.

MISMO MSM Capsules
★★★★★

This is a unique product. I have only been using it for a short time, it absorbs well and little is needed. I purchased this for the transdermal application of magnesium and the myriad of benefits. It surely is a feel good mineral. I apply it to my arms and legs.

B. C.

Magnesium Gel Complex
★★★★★

We have been using Magnesium Gel for some years now, but this roll on is very easy to apply with no mess.
Thank you.

Beverly G.

Magnesium Gel Roller
★★★★★

It's amazing, I have Fibromyalgia and Arthritis all throughout my body, I have been using it for a week and the change is really noticeable.... I am so pleased with this product I have ordered some for my Best Friend and my Daughter - In - Law....
Love it ♥️💕

Trudy B.

Magnesium Oil with MSM
★★★★★

I have been using MSM for many years now and know that it has improved the growth and quality of my nails and hair. I feel that it is a great every day supplement for my body.

Nadia

MISMO MSM
★★★★★

I made a topical spray with the magnesium chloride crystals from the instructions on the tub. I sprayed it on my body and legs while suffering from period pain. Within 15 minutes I felt relief, which lasted all day, I applied again before bed.
The mixture is a little sticky on your skin, but the relief it gave was well worth it!!!

K. Messenger

Magnesium Chloride Flakes
★★★★★

I have very "tetchy" skin plus cuts that are a part of rosacea. I have found that the cell soother has been wonderful in calming the itching and stinging as well as calming redness. I am recommending it for my sister to use as well.

Helen H.

Cell Soother
★★★★★

Beautiful, I haven't had a bath for years... I thought I would give it a go with your flakes.
I have trouble getting out of the bath with my issues, but I managed it! Great... I bought some for my Best Friend and my Daughter-In-Law... I love your products 💕

Trudy B.

Magnesium Bath Flakes